MAKING YOUR SYSTEMS PRODUCTION READY
---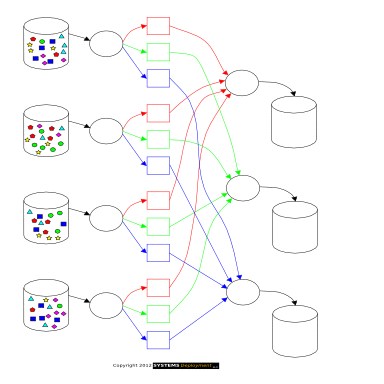 Got Big Data?
Big Data is the high-volume, low-signal data collected everywhere these days from diverse sources such as:
news or twitter feeds (unstructured data)
web server logs (semi-structured data)
network and power monitoring equipment (structured data)
Apache Hadoop is an open-source infrastructure project that uses the MapReduce algorithm to provide a framework for parallelizing the processing of such mass quantities of data.
Hadoop runs on clusters of commodity Linux servers. Building larger computers does not scale up. Getting more computers does.
Whether you have 10 or 10,000 computers in your cluster, SYSTEMS Deployment can help you implement your Hadoop-based solutions.
---